KOTO
Ever wonder how a koto is made? See step by step photos of the process at Kaneko Japanese Musical Instrument Shop.
A koto is made of paulownia wood (kiri in Japanese). See pictures of these beautiful, incredibly fast growing trees at Dragon Trees or Paulownia Trees.
Koto no Koto - History of the koto, books, recordings, supplies, teachers, musicians, performances, and more.
Reiko Obata - Traditional and contemporary koto music artist and seller of traditional Japanese musical instruments.
Yasue Horiuchi - History of the koto, how to play koto, sound files, and more.
MAUI RESTAURANTS
HAWAIIAN ENVIRONMENTAL SITES
Zero Impact Productions - Ocean and Marine issues concerning our Hawaiian waters and the life it contains. Excellent site and very educational.
HAWAIIAN SLACK KEY GUITAR
Slack Key Festival - Site for the annual Hawaiian Slack Key Guitar Festival
Slack Key.Com - Promoting Hawaiian Slack Key Guitar - Slack Key Music, Slack Key Masters, Hawaiian Culture, Slack Key Concert Series and More!
Keola Beamer - Singer/songwriter, arranger, composer, and slack key guitarist.
SITAR
Batish Institute - Ashwin Batish's sitar site full of descriptions, tips, and raga lessons. Books, tapes, CDs, instructional videos, and music videos of Indian music.
Silver Bush - Sitar maintenance and tunings.
RADIO STATIONS
Mana'o Radio - 91.5 FM Maui, Hawaii. Owned and operated by Barry Shannon and Kathy Collins, Maui's best answer to real radio!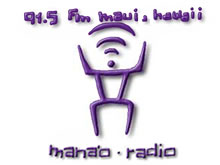 RECORDING STUDIOS
Tiki Records - Offering a variety of native inspired music cd's along with sample and loop cd's of Hawaiian implements and rhythms.
DIGITAL VIDEO/PHOTOGRAPHY
R. Altman Digital Communications - An excellent site for musicians to get their photos and music creatively and professionally made into digital video.

Photography By Irvin - Maui's premier Photography Artist.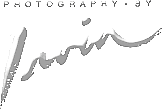 ISLAND ART & GIFTS
Pacific Island Trade - Quality hand-made exotic gift creations from Bali, Hawaii and the South Pacific.
Joelle C. - Art Gallery that focuses on the beauty that surrounds us in the Islands.

Le Cornu Studio - The soothing beautiful colors and environmental sensibilities of Maui displayed in the art of Leslie Le Cornu.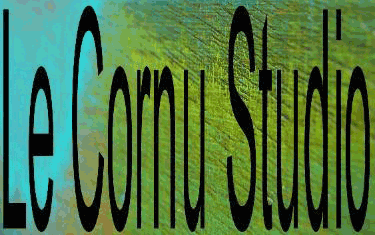 WORLD FUSION ARTISTS
Ancient Future - The site for the world music movement, hosted by the #1 Net World Music Group, Ancient Future. Features include traditional world music education, world music and dance forums, world music e-commerce, world music and dance links page, FREE MP3 files, and MIDI files of world drum grooves.
Baka Beyond - A Celtic/West African blend of music featuring the vocals of the Baka Forest People.
Daniel Paul - A world class percussionist specializing in Tabla drums of India. This Fulbright award winner is one of Ranga Pae's guest musician on their latest CD "Full Circle."
David Trasoff - A sarod performer who studied under India's 'Living National Treasure' Ali Akbar Khan.
Fernando Perez - Music of the world in the guitar of Fernando Perez..
Hiroshima - Site of Japanese/jazz fusion group Hiroshima featuring the koto, taiko, and shakuhachi.
Sundance - Reggae world beat music featuring singer, guitarist, percussionist, poet, and troubadour Sundance from Maui.
INSTRUMENT SHOPPING & ETC.
Ali Akbar College Store - Order fine quality instruments from India online.
Kaneko Japanese Musical Instrument Shop - Place to buy or repair a koto.
Kotos and More - Online shop that sells koto, shamisen, taiko, shakuhachi, biwa, and other traditional Japanese musical instruments and accessories.
KOTZ - Custom Built Drums. Known for their tone and beautiful woods these cajon drums are excellent to see and hear.
Lark in the Morning - Online catalog specializing in hard to find musical instruments from around the world.
Mele Ukulele - The World's Finest Ukes! See what all the buzz is about on these fine Hawaiian instruments.
RainSong - RainSong graphite guitars are the ultimate combination of workhorse strength and racehorse grace for the working, traveling musician.
Silver Bush Music - Source for rare and hard to find new and vintage world music instruments.
Opzijnbest.nl - European source for music related sites.