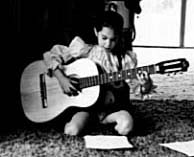 Jody is a multi-instrumentalist whose interest in music began at a young age. She started playing guitar when she was 8 years old and studied pop/rock, jazz, classical, and music theory with many teachers including Pebber Brown and grammy winner Wayne Johnson in Los Angeles.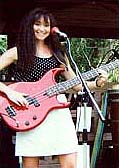 Jody did her first performance on classical guitar at the age of 10. When she was 15, she made her club debut as the lead guitarist for the rock band The Stepmothers at The Troubadour in West Hollywood. Throughout high school and college she played guitar, flute, and bass in numerous bands including the all woman jazz trio Jasmine and the contemporary Christian band Donna Kaye & Company.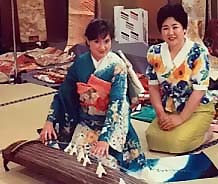 While studying anthropology at UCLA, Jody saw the Japanese-American jazz band Hiroshima in concert where she fell in love with the koto. In 1989 she spent a year teaching English in Miyazaki, Japan and studied the koto with dai shihan (grand master) Mutsuko Miyata. She had the opportunity to perform with her teacher, and as part of a large ensemble including koto, shamisen, and shakuhachi. She continued studying the koto with shihan (master) Dr. Bernice Kisako Hirai in Honolulu beginning in 1999. Jody wrote an essay about her experience playing the koto that will be published in Dr. Hirai's upcoming book A Century of Koto in Hawaii.
Jody began collaborating musically with Kimo Huybrechts in 1987. After their marriage in 1990, they formed the gospel-reggae band Kaona. They produced the album Rhythms of the Earth in 1992, and performed in Hawaii, Japan, and New Zealand. Their current group, Ranga Pae, combines their love of cultural music with jazz, pop, and other western forms of music. Their first CD, Like Rain, was produced in 1997. They released their second CD, Full Circle, in 2004. Their third CD, Waihua (2009), was nominated for a Na Hoku Hanohano Award (Hawaii's Grammy Awards) for Instrumental Album of the Year in 2010.